The Wolfy Foundation Glassboard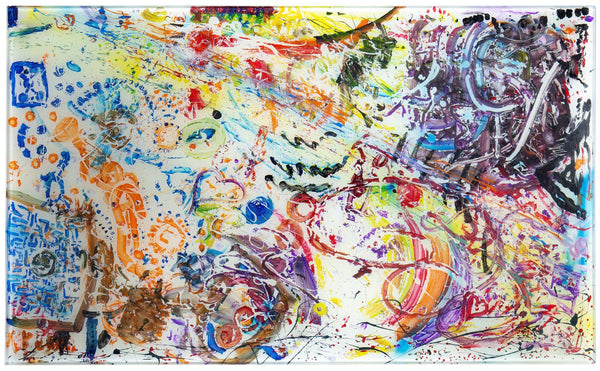 Art On Glassboard For The Wolfy Foundation
Here at Silverscreen we absolutely love the final outcome of The Wolfy Foundation Glassboard. This particular glass whiteboard was created by those who came to our Art On Glass Exhibition, for our in house artist Iain Logan. Our guests got to be a part of the art and add their own little contribution. It was amazing to see the creativity from those of all ages, to create something beautiful!
Our team at Silverscreen Designer Glassboards are dedicated in helping fund the research in finding the cure for brain cancer. And which is why we have named this particular art piece The Wolfy Foundation Glassboard. This is because we have chosen to partner with a foundation that actively raise funds as well as awareness in finding the cure for brain cancer. You can also view further information about The Wolfy Foundation, and why it exists here.
"Davey is always in our thoughts so when we came to the opening Exhibition, we thought that the proceeds of this artwork should go to The Wolfy Foundation. So many people have died of brain cancer since Davey died in 2013. The more money that we raise to find a cure for brain cancer, the sooner this disease can be cured.

Everybody who attended the exhibition painted the glass to create this so you can see all styles within the artwork.

When we turned it over, Iain did his magic and it looks beautiful.

So your contribution to the auction will make our hearts full. Please give generously."

Patti Wolf
Furthermore, we are also happy to announce that 100% of the winning auction bid for this glassboard will go directly to The Wolfy Foundation.
To purchase the Art on Glass piece, you can bid here. The Wolfy Foundation ABN 37674348492 is a registered charity with the Australian Charities and Not-for-profits Commission (ACNC) and is endorsed as a Deductible Gift Recipient Item 1 (DGR1).Or alternatively, to donate to The Wolfy Foundation, click here.
In addition to this, you can also view the rest of our Art On Glass series here.