Our Silverscreen Challenge!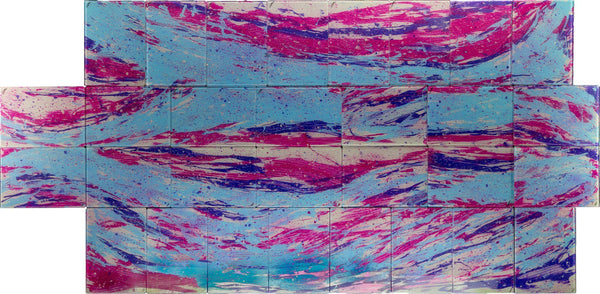 Our Silverscreen Challenge!
Our Silverscreen Challenge celebrates the season of giving. These A4 glass pieces are original hand painted as one artwork and available as individually boxed with marker and cloth as corporate Christmas gifts. Perfect at your desk for the "Gone for 5 mins" or "Out for coffee" message in the office. Click here to view in our store.
To celebrate the season, we have a challenge for you!
The photo of the jigsaw has 2 (two) pieces out of place. The first person to correctly pick the two misplaced pieces in the photo will receive an original A4 hand painted glass piece from this series - beautifully boxed with marker and cloth for their office desk. We will also gift The Wolfy Foundation with an A4 original when you win.
Please send your responses to sales@glasswhiteboards.com.au....
and remember - first correct answer in, is the winner!
N.B. Silverscreen is also giving generously to The Wolfy Foundation -
click here
for your opportunity to help cure brain cancer together with us. Or simply make a donation
here
.