Will Our Whites match your White Wall?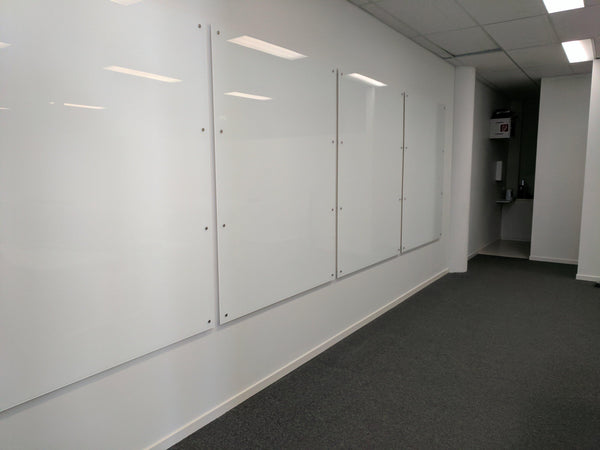 Are All Whites, White?
Recently we took our attention to ensuring that our white Silverscreen Glass Whiteboards blend with the white wall behind, making the Glassboard 'disappear'. There are many white coloured walls, and our standard white may not blend with your white wall. You could be left with a glassboard that looks a bit like the old whiteboard. So we invite you to choose your white. When you are ordering your white Silverscreen Glass Whiteboard and choose Standard White' we will make your Glassboard in Dulux Vivid White but we will check with you before we begin to manufacture.
This may take a little time but we believe the final result on your investment is well worth your time
Browse our Glass Whiteboard shop here
.