High School Glass Whiteboards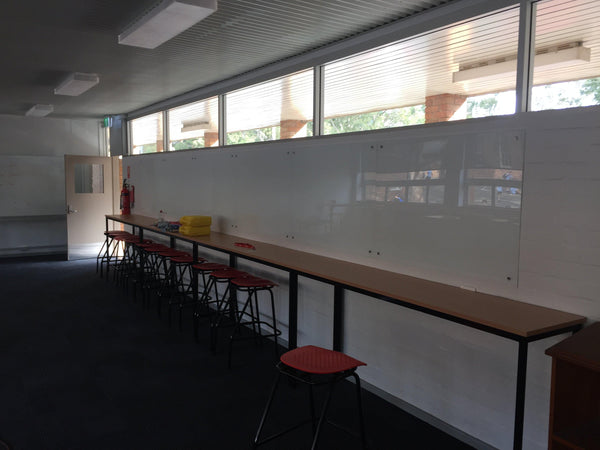 High School Futures Room Glass Whiteboards
Last week we installed multiple glass whiteboards at Gosford High School.
This is very dear to our hearts. The local school is around the corner from our factory.
Our glass whiteboards blend seamlessly with the wall above the school desks and can only be seen from the glass reflection.
Our installation of glass whiteboards adds a modern yet functional touch to the classroom.
A perfect addition for any school! Bec, the Deputy Principal is so excited to create this for her students. Her students and faculty also value Integrity, Excellence, Spirit, Diversity and Opportunity.
We are very delighted these students will create their futures on our Silverscreen Glass Whiteboards.
Thank you Gosford High for the opportunity to contribute to the education of our local young community.